Last week our Deep Learning Researcher Andreas Ask and our CPO Ola Tiverman attended The
embedded world Exhibition&Conference

in Nuremberg, Germany.

They met with customers, partners, prospects and journalists (see

EE Times article

). In the

VEDLIoT

booth they presented Embedl's software development tools for more efficient deep learning applications in embedded systems. Besides the world class hardware aware neural network optimization and compression they also showcased a brand new innovation where a neural network was optimally distributed between two separate hardware over 5G.

It is really great to meet people IRL and discuss how Embedl can make deep learning development as well as products more efficient. This year the technical maturity of deep learning applications in embedded system in general was remarkable and a lot of new hardware supporting deep learning is entering the market. This is excellent timing for Embedl's hardware agnostic yet hardware aware optimization products.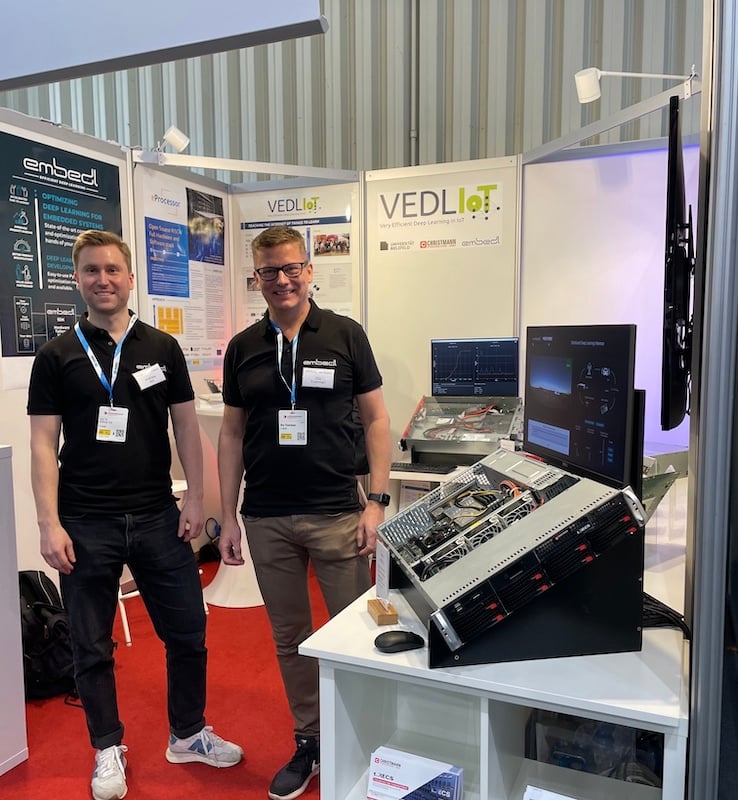 Andreas Ask and Ola Tiverman